Coming Soon
Student Achievement Corner!
(This will contain pictures of cakes from my students.)
Wedding Cakes
Although the wedding cake is usually one of the last details engaged couples settle on before the big day, it's just as important for setting the tone and style of the celebration as the flowers or the invitations. An elegant, towering Croquembouche studded with golden almonds and wrapped in clouds of spun sugar sends a different message than a rich-looking Gianduja Truffle Cake decorated with fresh fruit and dusted with gold powder or a White Chocolate Satin Apricot Cake adorned with flowers.


Wedding cakes should be aesthetically pleasing, but above all should reflect the tastes, beliefs, and desires of the bridal couple. With the aim of creating cakes that taste as good as they look, Jane lends her expertise and creative spirit to the marvelous creation of your very special Wedding day Cake.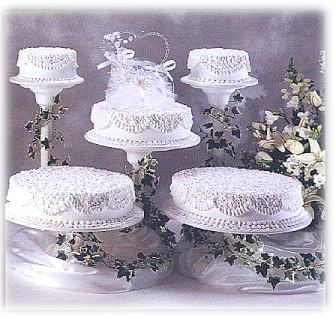 Jane will create your cake using many processes. She will help you to conceptualize what you want, then she will bake, assemble, and decorate your wedding cake to meet your specifications. She will incorporate the layers, fillings, decorating style as well as the number of servings needed for the occasion. Brides seeking ideas for the perfect cake for their postnuptial celebration will find what they're looking for at Singleton's Kitchen!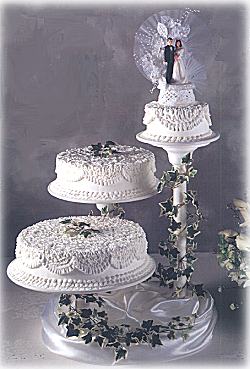 Singleton's Kitchen
167 Hobbs Rd
Pelham NH 03076
603-635-2638
FAX: 603-635-2638

info@newhampshirecakes.com

We're not your typical bakery