About Singleton's Kitchen
Singleton's Kitchen can provide Lessons and Supplies.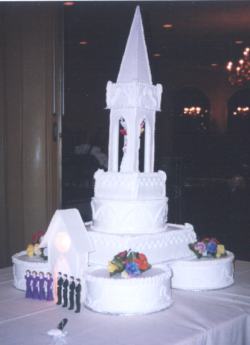 Jane Singleton is a Wilton School Graduate.

Jane is an ITEK member and belongs to many Cake Decorating Clubs. She teaches cake decorating classes at surround stores and in Adult evening classes. Jane finds teaching her skills to others to be very rewarding and is thrilled when others get that great feeling of "I did that!" as they gain their own skills through taking her classes.
Now a few words from Jane ...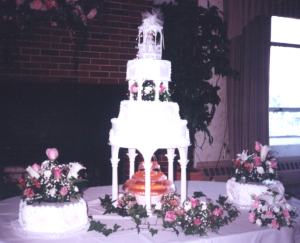 "My name is Jane Singleton, I have been a Cake Decorator for 20 years, 7 of those years I have been a Wilton Teacher, and the feeling of accomplishment never stops.

I started out wanting to make cakes for my children and family. By chance I happened to walk into a store, just like the ones I teach in here in MA and NH, and there was a Wilton Teacher. She told me I can do it, even though at that time I felt I was not very talented.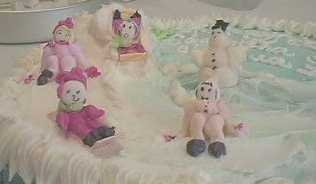 After going through the Wilton School in Chicago IL I went to work in many bakeries and joined several Cake Decorating Clubs. I soon decided to return to school for more decorating and graduated from the Wilton Master Class of Cake Decorating in Chicago.

Now I continue to broaden my knowledge by attending many classes throughout the country. I am a member of the International Cake Decorators Society where I am a NH Reps Alternate. I also belong to the Greater Salem Chamber of Commerce and am a member of Business Network International.

Thank you for visiting my web site! I hope to hear from you and will be happy to provide you with more information if you have any questions."
Singleton's Kitchen
167 Hobbs Rd
Pelham NH 03076
603-635-2638
FAX: 603-635-2638

info@newhampshirecakes.com

We're not your typical bakery